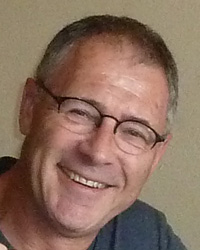 LONGLINE MEDIA was set up by Gordon Mack, an award-winning journalist and former Digital Media Editor of The Herald newspaper in Glasgow, Scotland.  Gordon was at the heart of The Herald's editorial operations for more than 25 years, latterly heading its internet and digital content operations.
He began his career under Alastair Dunnett at Scotsman Publications where he won the title Campaigning Journalist of the Year before joining The Herald's news team in Glasgow in 1980. Later he moved into production and became head of IT for Caledonian Publishing, helping establish its multimedia division, Voice Creative Engineering, and steering the launch of The Herald's original internet edition in 1995.  He led the technical team and designed the publishing and web systems for the launch of the Sunday Herald before rejoining the daily paper's editorial staff as Executive Editor, Production.
Away from publishing, Dundee-born Gordon travelled widely and generally with a fishing rod close at hand. His game fishing exploits, many chronicled in The Herald and Sunday Herald which he also served jointly for a time as angling correspondent, took him from the tundra of northern Canada, to the Arctic rivers of Finland, from the Gulf of Mexico to the wilds of Orkney and the Hebrides as well as in England and Ireland.
He now maintains an occasional angling blog, Not Exactly Fishing and when not occupied with rod and line, is trying to write a book.
Get In Touch